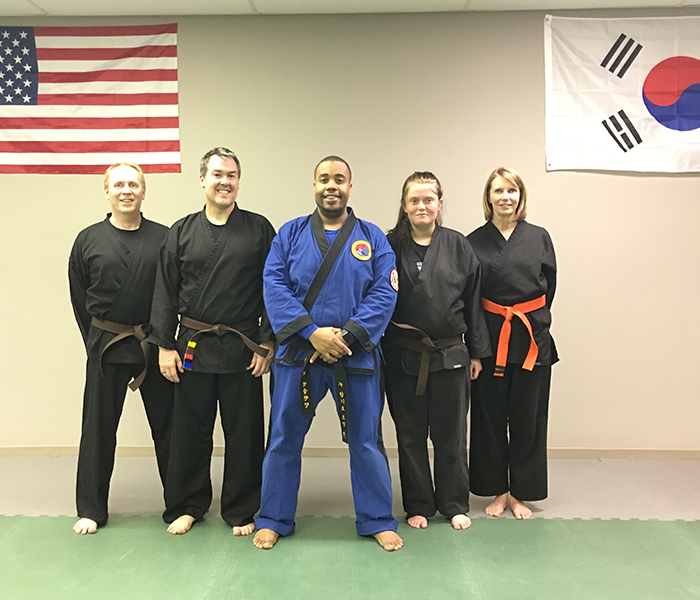 ABOUT EWM
HAPKIDO

ACADEMY
EWM Hapkido Academy L.L.C. is part of the United States Korean Martial Arts Federation. The martial art of Hapkido is unique because no other activity provides the same results for each individual. Whether your goals are self-confidence, self defense, personal development, fitness, flexibility or to earn a black belt, EWM Hapkido Academy L.L.C. will take you there. Our program provides a well-rounded course of instruction in the traditional Korean martial art of Hapkido.
Our focus is on improving the overall being, developing future leaders, and providing a safe environment for the study of Hapkido.
Our workouts are a fun and great way to get in shape, relieve stress, build confidence, and could possibly save your life.